Our 160-year history
A long-standing company,
always innovative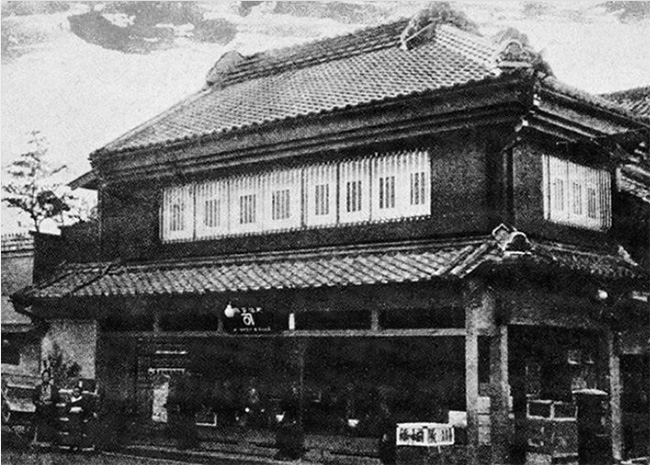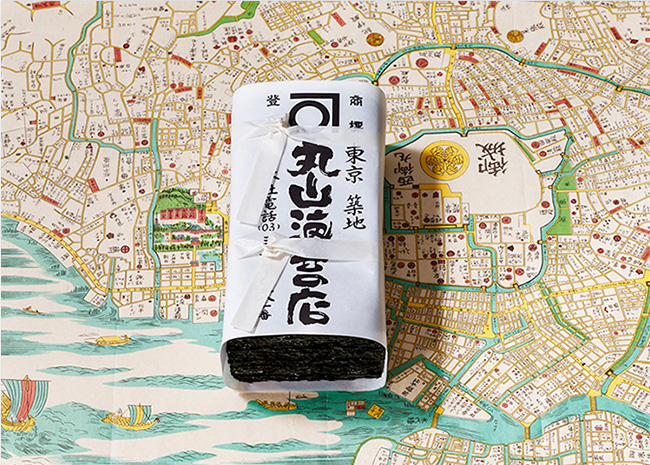 Maruyama Nori was founded in 1854–at the end of the Edo period–in the Nihonbashi district of Tokyo and carried out the wholesale trade of dried seaweed.
Our founder, Hikobei Tsushima, established the firm under the name of Kawaguchiya, bringing us to the beginning of the history of our company.
At the end of the Edo period, many types of food products that were produced in the western part of the country (particularly Kyoto, the former capital) were sold in Edo (the former name of Tokyo).
It was only Edo nori seaweed that made the trip in the opposite direction, as it was highly appreciated by the Kyoto aristocracy.
It was sold mainly in the west, and Hikobei greatly contributed to its expansion.
In those days, nori seaweed was kept in ceramic jars.
Our founder, Hikobei Tsushima, introduced the white-iron box, which was the packing used for imported Chinese products. He improved these boxes in order to better adapt them for the preservation and transportation of nori seaweed.
The ambitious and enterprising spirit of our founder is still present today at Maruyama Nori.
We are proud when we see that our nori seaweed, chosen with the greatest care, is the favorite choice of some three thousand sushi bars, as well as many other professionals from the food sector in Japan.
As for example, "Sukiyabashi Jiro" which received 3 stars in the Michelin Guide Tokyo, as well as 10 of the 15 sushi shops that received stars as well, are using our products. In addition to the main shop in Tsukiji, we have 11 shops as well as telemarketing, direct mail, and internet sales, which are favored by individual customers.
Since 1980 we have also been supplying superior quality tea under the brand name of Jugetsudo.
Inheritor of 160 years of tradition, and uncompromising on product quality, we would like to convey to our customers by means of tea and nori, the particular spirit of Japanese cuisine, authentic values and delicate flavors.